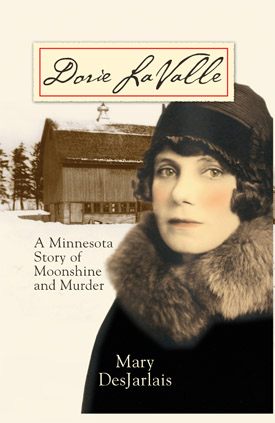 Dorie LaValle
A Minnesota story of moonshine and murder
Survival takes many forms…but never the one you expect.
Born on the first day of 1900, Dorie finds herself at odds with the world and out of options. When she married Louie LaValle, a local man with an inherited farm, but not the talent or stamina to run it, Dorie is anchored in poverty, childless and tied to someone she doesn't love.
Prohibition and desperation inspire Dorie to make and sell moonshine to the men in town; soon she makes more money than she ever dreamt possible. To expand production, she enlists freewheeling Victor, who builds a secret distillery in the woods. When Victor appears at her door with a gunshot wound, describing an ambush at the still, it's up to Dorie to protect her future -and Victor- against angry neighbors, a zealous sheriff and the Chicago mob.